LIPOSUCTION ALTERNATIVES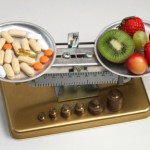 Maintaining a healthy weight is not only important to keep your body functioning at its best, it is also essential to look attractive with a fit and fabulous physicality. How to maintain a healthy weight? The answer is very simple—get rid of the unwanted fats. To some, this entails a huge challenge especially that it can be quite difficult to keep the temptation of eating at bay; however, working towards good health should not be a strenuous task. As much as possible, reduce your stressors to succeed in your endeavour to a good health.
You can never go wrong with eating right if you want to manage your weight properly. To help you further in achieving your goal, below are food groups that provide essential nutrients for a healthy fat burning. Yes, even the food you eat can contribute on reducing unwanted flabs, so if you want to trim down, better check them out.
Chili Peppers. Not only that they are rich in Vitamin E to keep your skin glowing, chili have a high thermogenic effect that can literally shed you calories as you chew. By boosting your metabolic process, you are hastening fat burning.
Whole Grains. When you are getting whole grains like oatmeal and brown rice, your body burns calories just by breaking them down.
Lean Meat. While others would ditch meat in their diet because of the fear to add weight, choosing the meat right is the key to get the most of its health advantage. Go for lean chicken or grass fed organic beef. Protein food have a thermogenic effect and you burn calories as you digest them. Also, meat from ruminant animals are rich in CLA, an essential fatty acid that helps you lose body fat while gaining lean muscle.
Seafood. Love fish, calamari, and the other delectable seafood in the fish market? Then you got Omega-3 covered. The big question is, how can a fat like Omega-3 help you lose weight when most fats allow you to gain? The thing is, Omega-3 is a good fat, a type of poly-unsaturated fat that brings massive health benefits.
Dairy. For a balanced eating, you need calcium and Vitamin D. Get yourself low-fat dairy products to preserve muscle mass that is vital into fat burning. To make calcium function to its fullest, you need to get an ample amount of the sunshine-vitamin—Vitamin D that metabolizes your calcium intake.
Green Tea. Green tea is not included in many detox diet for nothing. They have this power to clean your body while speeding up your metabolism so you could shed weight faster when you drink them regularly.
Now that you know the amazing food types that you can include in your diet to boost your natural fat burning process, let us take a look on the practices that can aid your metabolism to perform at its best.
Exercise regularly. There is no shortcut to a shape and tone body unless you would go under the knife.
The elasticity of your skin goes low as you age so as much as possible increase your cardio and do some strength training to prevent the skin from sagging.
When you are eating fat burning foods, partnering it with regular work out is a health practice you'll thank yourself from considering. While you burn, it is very important that you tone through exercise.
Eating healthy is always the best option to live to the fullest in good health. Remember your Omega-3, vitamins, and minerals—they are your partner to a better, happier, healthier life.
Write comment (0 Comments)
Abdominoplasty or the tummy tuck is the 4th most popular procedure in the US cosmetic industry. It was chosen by 149, 410 Americans in 2011. Most of tummy tuck patients are women, taking the 95% of the procedures while the remaining 4.5% are goes to male clients.
Most tummy tuck clients are those that have problems with their abdomen not answering to any diet or an exercise they do. And most often, tummy tucks are requested by women in their post pregnancy stages who wants their excess kin and flabs removed.
The procedure removes extra fat in the tummy, removes excess skin and tightens the muscles along the abdominal wall.
Who Can Benefit Most from the Procedure?
Both men and women can request a tummy tuck. As long as you are in good health, you may be evaluated as a candidate.
Women who have had several pregnancies can benefit more from the procedure since it can help tighten abdominal muscles lessened by the pregnancies. It can also be good for those people who have lost weight, men and women who were once obese.
Some woman though who are planning to get pregnant then you may try to postpone the procedure. It should be the last resort and not just an easy way out.
Preparing for the Surgery
First, you have to know the person you will entitling your life into. Your doctor should be licensed professional and well trained fro the procedure. Here are some tips for you.
Talk for alternatives with your doctor.
Stop smoking for a while two weeks or more before the procedure since it can induce complications later.
Choose between complete abdominoplasty and a partial abdominoplasty.
Avoid drastic dieting, stick on healthy foods since it can help you heal better later.
Open to your doctor about the medications you are taking since they might go against the procedure and might cause complications. Some education of your may need t be stopped prior t the surgery.
Prepare things you may need after going home from surgery such as ice packs, comfortable clothing, petroleum jelly, hand held shower and a companion to help ease out your movements during your post op time.
The Procedure
The procedure is performed in the hospital. Tummy tuck requires a general anesthesia and can last between one to three hours. You can be outpatient until your doctor require otherwise.
First incision is made above the pubic bone in the lower of your abdomen
Second incision as done in the navel.
Excess skin is taken away.
Then the muscles in the abdomen will be tightened.
The incisions will be stitched back together.
You'll stay until anesthesia wear off and go home or you may take the next two days under the doctor's eyes in the hospital.
Post Op Tips
There are things you may need to do to ensure that you had a successful procedure. Here are some tips.
Rest after the procedure.
Follow doctor's orders such as taking your medications.
Avoid vigorous activities.
Wear a compression garment to minimize bruising and swelling if the doctor advised you to.
Eat healthy, avoid smoking and alcohol yet.
Apply cold compress once pain sets in or take some pain medication as advised by your doctor.
GO to your doctor right away if you notice some abnormal happenings with your operation like bleeding, excessive pain, excessive swelling and infection.
Abdominoplasty or tummy tuck price for one procedure may vary depending on your needs or the amount of job to be done.  Between $6000 and $8000 (AUD) is its common estimate. Tummy tuck is considered a cosmetic procedure thus it can't be honored by most insurance companies.
Write comment (0 Comments)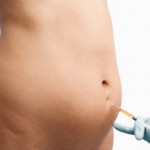 A lot of aspects change the contour of your abdomen. Your abdominal tissues can stretch from childbirth or significant weight gain to an extent that is unattainable with exercise. Excess fat deposits may produce unwanted bulges or fullness, and loose skin following childbirth or weight loss may produce an unattractive abdomen.
Tummy tuck procedure is a method that improves the contour and appearance of the abdomen by tightening the underlying muscle framework, and clearing away excess fat and loose skin and many stretch marks. This procedure is also called "abdominoplasty".
The enlargement of your uterus during pregnancy causes significant stretching of the tissues of your abdomen. After giving birth, you can exercise to recover the tone in the muscles, but the facial tissues, which interconnect the muscles, do not respond to this effort. The bulging that is cause by the stretching or looseness of the lower abdominal tissues can't be corrected by exercising.
The tissues may become much looser and may actually hang downward especially after significant weight loss. This happens as fat is lot beneath the skin of your abdomen.
Localized deposit of fat can happen in areas of the abdomen even in individuals who are not overweight. It produces an undesirable contour. If the only problem is the fat deposits, this may be corrected by liposuction alone. But, if stretched musculature or loose skin is present, abdominoplasty is necessary to achieve the best result.
Complete abdominoplasty
In general, a complete or full abdominoplasty follows these steps: First, an incision is made from hip to hip just above the pubic area. Second, another incision is made to free the navel from the surrounding skin. Third, the skin is detached from the abdominal wall to reveal the muscles and fascia to be tightened then the muscle fascia wall is tightened with sutures. Fourth, liposuction is often used to refine the transition zones of the abdominal sculpture. And lastly, a dressing and a compression garment sometimes are applied and any excess fluid from the site is drained.
Partial abdominoplasty
A mini or partial abdominoplasty procedure has the following steps. First, a smaller incision is made. Second, the skin and fat of the lower abdomen are detached in a more limited fashion from the muscle fascia. The skin is then stretched down and excess skin is removed. Third, sometimes the belly button stalk is divided from the muscle below the belly button slid down lower on the abdominal wall. Fourth, sometimes a portion of the abdominal muscle fascia wall is tightened. Fifth, liposuction is often used to contour the transition zone. And sixth, the flap is stitched back into place.
Limitations and Risks
The reshaping of your abdomen depends on several factors. The quality of your tissues is very important, and is a factor over which we have little control. Overweight people get much better correction if you achieve a more ideal body weight before your tummy tuck procedure. The amount of fat and skin that can be safely removed during the procedure has limitations.
Recovery
After tummy tuck procedures, most patients have moderate discomfort on the first 48-72 hours, decreasing rapidly thereafter. The level of discomfort depends on the extent of surgery required to reshape the abdomen. A medication is prescribed to keep the patient comfortable as possible. The patient will fell the abdomen getting tighter as the result of the procedure. This feeling will decrease over 1-3 weeks as swelling decreases and the tissues become accustomed to their new position.
Write comment (0 Comments)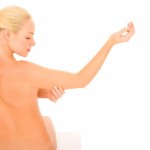 In the US key statistics, more than one third of older adults (amounts to 8 million in numbers) who are in the age 65 and above are obese in the years 2007 and 2010. And these numbers has seen a continuous increase since 1999 studies up to the present. And this statistics tilts more into female gender, making women more obese than men.
This is where the concern starts. Most of the elderly may be waiting to lose this extra weight but may not have all the means to do it or are just a little bit unengaged in the process and things to do.
As a senior, many may have all the commitment to lose all the extra weight and live a healthier life but they are thwarted by different diet plans and different complicated fitness routines. And all the more, their age may find affect their quest to lose weight.
Lose it Safely
Mostly, it isn't just to make yourself healthy but to do it safely. You aren't young anymore to result into crash diets or any fad diets. You can't endure long and complicated gym trainings. So what do you do?  Here are some tips.
Assess your overall health. Since as an elderly, you may not be at your peak. Your overall physical condition may need to be evaluated. Your conditions should be put into the first consideration.  Check if you are cleared to do some weight lifting, if you're okay to run or if you're okay with nay diet. If your doctor said yes, then let it be your jumpstart.
Eat healthy. You may need to consult your dietician for this. Since you are not young anymore, your body may need additional nutrients. AS much as possible, avoid processed foods and concentrate on natural ones like fruits and vegetables. And if it's okay, you can have 4 to six small meals a day instead of 3 big ones. The scattered meals will help hasten your metabolic process.  Eat good fast and avoid starchy foods and carbs. And some elderly have sedentary lifestyles which can make carbs turn to fat.
Drink water. Water can flush out toxins. It can remove all that is unhealthy in your system and in your guts. To go with water, have some fruit juices and vegetable juices.
Walk. A walking program can make a difference. It should start as a comfortable walking. You can do the increase as time pass by. Star it by 30 minute a day for 3 days a week. Then increase the time spent and the day. And to make it fun, do it with your friends or meet up with fun people.
Look for a gym that can help. Some gym may not be helpful, but you can look for those that can help older people. They have trainings and programs that are especially designed for you. A personal trainer can help a lot since he or she can personalized all the routines fro you and your capabilities.
Find a group to work with. If you have friends, you can do all these quest with them. It will make it more meaningful and fun and won't look like you are exerting some effort.
Have healthy supplements. All vitamins can help. Omega-3 can be very beneficial in keeping you strong. Vitamin B and A can help as well. All helpful vitamins can help you keep up with your future activities ahead.8
What to avoid
Avoid Alcohol.
Avoid starving; it can trigger some bad effects in your system.
Do not force yourself, start slow.
Do not do things beyond your capabilities, nor expect too much. Keep it real.
Do not stress yourself.
Again keep it real, keep it healthy and keep it safe. Good luck with your weight loss quest!
Write comment (0 Comments)