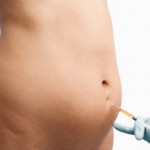 Liposuction, also known as fat remodeling or fat reshaping, is a cosmetic surgery procedure that has immensely grown in popularity over the last few years. This procedure basically involves a suction-assisted fat removal technique and is often applied to abdomen, thighs and neck areas.
Liposuction is also considered as one of the safest and most lasting cosmetic surgery procedures that is why even Hollywood actors and actresses such as Demi Moore and Cher have undergone liposuction. As mentioned the greatest advantages of liposuction is the fact that it's safe and has a more lasting effect. The millions of people who have undergone the procedure can attest to its safety while its lasting effect is a testament of the technique being tried and tested by time.
Advancement in the field of medicine also resulted into the influx of innovative liposuction alternatives that are known to be less painful and involves a faster downtime and recovery period, unlike traditional liposuction.
Examples of Liposuction Alternatives
Over the last decade or so, a number of liposuction alternatives have been introduced in the market. Some of the most popular and frequently performed liposuction alternatives include Thermage and Mesotheraphy among others.
Thermage is a liposuction alternative that is also a renowned as a facelift alternative. The main concept behind Thermage is the melting of the patient's unwanted fat. The technique is done through the use of heated laser that tightens the collagen inside the patient's body.
Mesotheraphy, on the other hand, is a liposuction alternative that uses tiny injections as a way to remove fat and remodel the shape of one's body. The technique calls for the injecting of mild medications and enzymes into the areas of unwanted fat.
The primary reason why liposuction alternatives like Thermage and Mesotheraphy were introduced is to provide an alternative that is less painful, at the same time, an alternative that does not require too much downtime and recovery.
Why Choose Liposuction over Other Cosmetic Surgeries?
Liposuction is just one of the many cosmetic surgeries you can choose from. There are a number of other surgeries and noninvasive treatments aimed to help improve the physical appearance of a patient.
Surgeries and treatments like facelift, breast augmentation and body wraps are also indeed popular these days. For that reason, one might wonder – why choose liposuction over other cosmetic surgeries?
The first and foremost advantage of liposuction over other surgeries and treatments is the fact that it simply shapes the body. It does not deal with chemicals or deals with chemicals in a minimal basis. Unlike breast augmentation in which certain chemicals are injected into the patient's breast, liposuction merely removes fat.
Liposuction is also ideal for people who want to look thinner, although it's not a weight loss treatment, liposuction can help a person lose weight and unwanted fats especially in crucial areas like the neck and the abdomen.
Steps on Choosing a Reliable Cosmetic Surgeon
The cosmetic surgeon who will perform the liposuction determines its safety and effectiveness. For that reason, time and effort should be invested into choosing a reliable cosmetic surgeon – not a bogus or an inexperienced one.
Below is a three-step guide on choosing a reliable cosmetic surgeon for your liposuction.
Step 1: Ask for referrals from family members and close friends
The first thing that you should do when you are in the process of choosing a reliable cosmetic surgeon is to ask for referrals from family members and close friends. Word of mouth is the simply the best way to get information regarding a product, a service or in this case, a surgeon.
If you are interested in undergoing liposuction, it is most likely that you know someone or a friend of yours know someone who has undergone the same procedure. Ask them how their liposuction session turned out and how long it lasted – inform yourself.
Step 2: Check the Internet for trusted liposuction surgeons
You can also check the Internet for trusted liposuction surgeons. In this day and age of the Internet, cosmetic surgeons are now using the Internet to market their services to prospective clients and patients.
With a simple Google search, you have the opportunity to get to know some of the more trusted cosmetic surgeons online. Likewise, you can also check blogs and community forums for referrals and recommendations from your fellow cosmetic surgery patients.
Step 3: Discuss your situation with your surgeon, ask the right questions
You need to also discuss your situation with your surgeon in order to make sure that he is the right surgeon for you. Be open and tell him of any ailments or illness that you currently have. You need to provide your surgeon with a clear picture of your medical history so that he'll know if you are a good candidate for liposuction.
You need to also ask the right questions for you to be more informed regarding the do's and don'ts and what to expect during and after your liposuction.
Are You a Good Candidate for Liposuction?
In order to have a safe and effective procedure, you need to assess whether or not you are a good candidate for liposuction. Basically, a good candidate for liposuction is someone who is of good health. If you're suffering from severe conditions like heart diseases, undergoing liposuction might not be a smart move. You need to be prepared mentally and physically weeks prior to your liposuction session.