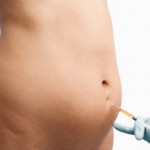 In recent years, liposuction has become a very popular cosmetic surgery procedure not only in women but also in men. The American Society of Plastic Surgeons lists liposuction as one of the most frequently performed cosmetic surgery in the United States.
Unfortunately, such popularity has resulted into an increase in the number of cosmetic surgeons specializing on liposuction – both competent and incompetent. There have been numerous cases in which liposuction did not turn out well and resulted into a major disaster, the most famous perhaps is the case of actress Tara Reid.
With liposuction disasters lurking just around the corner, people are now looking for alternative ways on how to reshape their faces. Luckily, recent advancements in medical technology have resulted into the development of liposuction alternatives such as the now popular and perhaps controversial lipodissolve.
What exactly is lipodissolve?
If you are generally informed about cosmetic surgery or at least if you are reading this article, you have probably heard about lipodissolve. Basically, lipodissolve is a fat-melting technology that is designed to reshape the face while at the same time, nourishing the skin to achieve a younger and more youthful glow.
Lipodissolve is a nonsurgical procedure which means that the attending surgeon won't cut into the patient's skin to perform the treatment.
The main concept of lipodissolve is to use injections to burn and eliminate fat in concerned areas, primarily the patient's skin and neck. The substance injected into the patient's skin is often a mixture of enzymes and vitamins and minerals that prevent cells from storing fat deposits, making the lipodissolve an effective way to prevent unwanted extra fat.
In order to be effective, there should be a series of injections done over a period of time, usually over a month or two. Obviously, one lipodissolve session is not enough if you want a more effective and longer lasting result. More or less, you'll see noticeable changes just after the second or third injection.
The controversial nature of lipodissolve
Despite its popularity, medical experts are divided with regards to their opinion of lipodissolve. Although there is no evidence directly linking lipodissolve with cases of medical malpractice or neither a single direct lipodissolve disaster exist, lipodissolve has yet to be approved by the US' Food and Drug Administration (FDA).
Lipodissolve is merely an experimental treatment. The safety and effectiveness of lipodissolve have been proven through experience and testimonials of patients but clinical test are still ongoing to validate the safety and effectiveness of this procedure.
Medical protocols concerning lipodissolve are also inexistent as of this moment and medical experts are scrambling to establish safety guidelines and medical standards. To put it simply, a fistic debate may occur in a room full of cosmetic surgeons once you talk about lipodissolve.
How to find a competent cosmetic surgeon
The controversy that surrounds the procedure makes it harder to find a cosmetic surgeon to perform lipodissolve. To reiterate, there is no medical protocol that governs lipodissolve as of this writing. Hence you should be very picky in choosing a cosmetic surgeon. Choose a surgeon that has proven expertise in various fields of cosmetic surgeries. Find a surgeon who has extensive knowledge and experience with the different types of cosmetic surgeries such as facelift, breast augmentation and of course liposuction.
Below are some tips on finding a competent cosmetic surgeon.
Tip 1: Ask your relatives or your friends for recommendations
The best way to find a competent cosmetic surgeon is to ask your relatives or your friends whether or not they can recommend someone. Your social network can help you in more ways than you can imagine, including finding a cosmetic surgeon for your lipodissolve session.
Tip 2: Check the surgeon's licenses and certifications
Recommendations from people you trust however are not enough. You need to personally invest time and effort in your search for a competent cosmetic surgeon. Ask for the cosmetic surgeon's license or certificates and verify that it is true and not outdated.
Tip 3: Know and ask the right questions
Knowing the right questions to ask is imperative in finding a competent cosmetic surgeon for your lipodissolve session. Ask him questions regarding the procedure like how will it be done or how painful will it be. It is also essential to ask your surgeon what the expected result would be and how long will it last.
Tip 4: Testimonials – talk with some of his former patients
Talking to some of your cosmetic surgeon's former patients is also a way to gauge whether you are talking to the right one. Ask them about their experiences with the said cosmetic surgeon. Ask them how their procedure turned out and how long did the results last.
More often than not, a competent cosmetic surgeon will be happy to share with you the contact details of some of his most satisfied patients.
How much does the treatment costs?
Normally, lipodissolve in the United States cost around $350 to $1,500. Of course the price depends on the fame and name of your cosmetic surgeon and where you're going to undergo the procedure. The more famous your cosmetic surgeon is, the higher the price would be.
Are you a good candidate for lipodissolve?
It is also important that you know, in advance, whether or not you are a good candidate for lipodissolve. A consultation with your general physician is recommended for you to find out if you are a good candidate for lipodissolve.