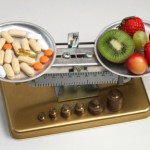 High cholesterol levels (above 200 mg/dL) is one of the major health problems experienced by adults today. With high cholesterol levels, one experiences high risks of heart attack and it is something that people would not want to experience especially that many wishes to live a long, fruitful life. People who eat more of fatty and unhealthy food are often victims of high cholesterol levels. Well, we cannot blame them though, a quarter pounder and a bag of fries are quite hard to resist.
Understanding how cholesterol works in our body is important to manage it right. Below are facts that you might want to add in your bank of knowledge.
What is Cholesterol?
Cholesterol is a waxy (lipid fat) substance that is produced by the liver and is available in certain foods.
It is important in our body's daily function. Every cell in our body has cholesterol in its outer layer.
It plays a role in the production of Vitamin D, some hormones, building of cell walls, and creates bile for fat digestion.
The liver produces 1,000 milligrams of cholesterol a day, an enough amount to keep you going even without external intake from food.
It is not easy to get rid of it because most food has it.
The LDL Cholesterol
While cholesterol is beneficial to the body in the right amount, there is such a thing called LDL cholesterol. It is abbreviated from Low Density Lipoproteins that in laymen's' term is "bad" cholesterol. It causes plaque build-up in the arterial walls that brings about heart diseases like atherosclerosis.
Reducing the levels of bad cholesterol and increasing the "good" cholesterol (High density lipoproteins (HDL)) is the primary solution to keep your heart safe. By increasing the amount of HDL, LDL is carried back to the liver where it is processed to be flushed out of your system.
The Factors affecting Cholesterol Levels
Diet
Weight
Exercise
Age and Gender
Diabetes
Heredity
Other Causes
Natural and Practical Ways to Lower the Bad Cholesterol
The first three factors that affect cholesterol levels can be determined by your kind of lifestyle. While age and heredity cannot be avoided, the way you live creates a big impact to your health. Depending on your health condition, ask your physician for professional advice on how to manage your cholesterol levels.
Get your right amount of Omega-3. Natural sources of Omega 3 include cold water fishes and calamari oil. One of the most potent food in reducing bad cholesterol levels is Omega-3. High levels of Omega-3 in your diet can reduce the risk of developing blood clots and can lower blood pressure.  Mackerel, calamari, salmon, herring, sardines and a lot of food sources are rich in Omega-3. If you can't get your amount through diet, Omega-3 supplement can help.
Nuts. Almonds, walnuts, hazelnuts, pecans, and other nuts can lower your numbers. They are rich in polyunsaturated fatty acids that also keep the blood vessels healthy. However, be wary on this, the nuts should not be salted nor high with sugar content. Nuts can be very high in calories, so limiting your intake into a handful can bring the most of its benefits.
High fiber food. Soluble fiber can lower the absorption of lower cholesterol into your bloodstream. It is easy to find high-fiber food. With 1 ½ cup of oatmeal a day mixed with fruits, you are not only feeding your body with delicious food, you are also giving your body an input for good health.
Our health is all that we got. Keeping our cholesterol levels low is helping our body function optimally for our own benefit and for the people who matters to us the most.