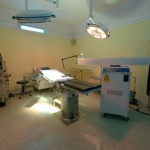 These days, medical tourism is fast becoming a popular way of getting cheaper liposuction treatments. Who wouldn't want the benefit of travelling to another country while getting affordable cosmetic surgery procedures?
Asia, Eastern Europe and Latin America are three of the most popular destinations for liposuction surgery patients who are searching for a cheaper alternative. While liposuction and other cosmetic surgery procedures remain to be elusive to many in more developed countries, these services are available in these countries at a fraction of their price.
Factors Affecting the Price of Liposuction
Professional fees – medical professionals in the US and other developed countries charge a higher price and this contributes to the final costs of treatment. Surgeons in other countries on the other hand charge clients at much lower prices. Some might contend that their level of competency does not compare to doctors found in the United States for example but many of them have studied or trained abroad.
The main concern is to find a competent plastic surgeon. Choosing the right plastic surgeon ensures that your liposuction treatment goes smoothly. Patients travelling abroad should spend time researching the track record or ask local medical associations before treatment.
Facilities – just like your surgeon's professional fees, facilities used are more expensive compared to those being used in other countries. Although, cosmetic surgery is now being performed in clinics these are still pricier.
Liposuction patients are usually discharged a few hours after treatment. However, those who have undergone liposuction treatments abroad stay a few days after the procedure not because they have more complications but because they could afford spending a few days for recovery.
Medication and equipment – medications and instruments used for liposuction are also cheaper. These are cheaper not because they are of inferior quality but they are bought at a cheaper price.
Economics play a great part in why liposuction is cheaper abroad. Some may think that the quality of medical competency is inferior but this is certainly untrue. Some of the common complaints of liposuction treatment gone wrong abroad are due to the patient's lack of research. They have based their decisions on the price and have settled for the first surgeon they encounter.
Cosmetic Surgery and Liposuction Abroad
The search for the perfect body is an idea shared by everyone across the globe. This is why cosmetic surgery treatments are now being offered by medical professionals worldwide. Countries like Thailand, India, Brazil and those in Eastern Europe have become the top destination not only for people searching for cheap liposuction treatments but cosmetic surgery treatments in general.
Advantages of Having Liposuction Abroad
The goal of any cosmetic surgery treatment is to improve a person's appearance through medical interventions. These include making the patient look younger or helping them get a shapely figure in the case of liposuction.
There is no denying that liposuction treatments in some countries are cheaper. You could lower the cost of treatment and use these savings to make yourself younger. With the savings, you could combine liposuction with a facelift. The second advantage is that you could have a vacation while having treatment. People are also able to recover much better because they are doing it in a more relaxed atmosphere.
Drawbacks and Disadvantages
Cases of cosmetic surgery gone wrong may be far and few in between. But of these cases, most of them happen in countries that offer cheap treatments. There are a lot of good liposuction surgeons but there is always the danger of getting poorly trained surgeon. This may be due to some surgeons taking advantage of the sudden influx of people searching for cheap liposuction.
There is also the issue of getting treatments once liposuction surgery goes wrong. Unlike treatments done in the United States for example where patients could get corrective treatments, pursuing these surgeons in a foreign country could be difficult.
On paper, liposuction treatments abroad are definitely cheaper. But we must also consider the costs of actually traveling to that country and finding accommodation. Whatever your choice, we must always prioritize safety over costs.