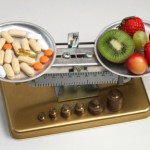 Convenience seems to be the order of the day and popping in pills is a whole lot more convenient compared to toiling hours in the gym just to shed a couple of pounds. Lipo pills in particular have grown in popularity because of its promise of an almost miracle cure to people's weight problems.
So what are lipo pills and are they effective is helping people get rid of stubborn body fats? Lipo pills or diet pills are medications that help remove cellulite deposits actively or prevent its uptake in the body. Some lipo pills help improve the efficiency of fat burning during workouts.
People hoping to have a slimmer figure may also use diet pills that prevent the absorption of fats. These pills let people eat the same type of foods and amount without worrying about picking up some added poundage. Other types of lipo pills also include those that regulate food cravings. It reduces a person's appetite lessening their food intake.
People who have used lipo pills have expressed varying feedbacks with most of them achieving different results. Diet pills can be effective in burning or reducing fat uptake but not everybody responds to the medications similarly.
People who are wondering if these lipo pills could give them their dream figure in a couple of weeks might be disappointed as it may take months before any visible results could be seen. Relying solely on diet pills for your fat loss efforts may take you months with minimum results.
You should also consider the safety of using lipo pills. Some of these contain chemicals that may have an adverse effect on our health. The danger lies in the ready availability of these pills with some requiring no medical prescriptions. A lot of these could also be ordered easily over the internet.
When it comes to diet pills or any medications, people should always remember that consulting with your physician should be done first. This is to ensure that all medications taken are safe and does not have any adverse side effects on your health.