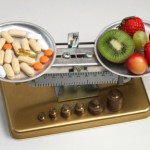 Risk is always a part of every decision we make. Liposuction surgery is no different. There is that silver lining which we have to be reminded about. That is why learning the qualities of a liposuction patient are essential. Normally, your surgeon would encourage you to prepare. But how to prepare your mind is the real challenge.
There is a plan to success, there is a mind to plan, and there are qualities of the mind. Preparing for a liposuction requires certain qualifications -qualifications that a patient must possess in order to surpass any unexpected turn of events.
Here are some qualities you must have:
Healthy conscious
Yes, that means you should quit smoking. It is recommended to stop smoking two months before your surgery. But fighting the urge is stressful and thus defeats the purpose. That is why it'd be best to quit before you think about having an operation. Of course, the usual healthy diet and daily dose of exercise would certainly help you in the process. Here are a couple more reminders for you:
You should not take any medication that would slow down your blood clotting. Vitamin E and aspirin are examples of which. If you're taking medication at the time, you should inform your surgeon early on to avoid complications.
Do not shave the area where the operation will be conducted twenty four hours before the scheduled operation. There is a good chance that the hair will grow inwards, which can lead to various complications later.
Do not eat 3 full meals before the scheduled operation, especially if it's your first operation to date. Chances are that you'd be nervous on the day of operation, and the last thing you wanna do is puke.
Master of anxiety
Mental battle is won by gathering information. But being well informed does not mean you have the upper hand. Preparing for a surgical operation also requires mental strength. Being knowledgeable is okay, but it still best to listen to some advises like these:
Anxiety is inevitable, especially with surgical operation. That's one thing you should educate yourself about. Keeping a good disposition alleviates the situation. Make a list of affirmations regarding your upcoming surgery and burn that to your head until it scars. Just remember to think about the positive results.
Regular checkup can also lighten you up. Seek advice from your physician and ask as many questions as possible. It's a good exercise to express your fears, and no one does it better than the experts.
Talk to friends or coworkers who have undergone the same operation. Doing so help you assess how mentally prepared you are compared to when they had their first surgery.
Strengthen your faith if you're a religious person. Seek moral support by surrounding yourself with people that are close to you spiritually. It's a proven method after all.
Be committed
For one, liposuction is not a one-fits-all solution. That means being able to maintain your weight after the operation is essential; otherwise it's pointless to start with. Scheduling for a liposuction surgery is like marrying a life full of veggies and training.
Play the odds
It is unhealthy to think about the negative things that may happen, but it pays a lot to be prepared in case things don't go the way you wanted to be. Even two surgeons would have different opinions about one particular case... And so should you.
Call the shots
Being able to assess the situation helps a lot especially when it comes to the recovery period. The same is true when assessing your financial capabilities. Ask if you'd need a major or minor surgery. Although there is little difference when it comes to the recovery period, it helps to ask things initially. It's easy to plan that way when you have a clear sail up ahead.  You should also consider the time it'd take to recover.
Regret should never be an option, and you should know this more than anyone else. Following the tips above should prepare you with whatever outcome there maybe. Once you get a feel of the whole process, future surgeries won't be as daunting as your first one.